About FKC International, Inc.
FKC International develops unprecedented, all-natural health supplements that are used around the world. FKC products are developed by scientists as an approach to healing and health using the highest quality herbs, minerals and supplements - blended to perfection to assist in restoring the body to its natural healthy state. FKC prides itself on voluntarily manufacturing all of its products in the United States using a facility that meets the high standards of the FDA GMP.
FKC recognizes that we are in a Global Marketplace and provides a world wide opportunity for all customers who enjoy FKC products to participate as members in a global online referral program. Through this system, FKC is not only helping customers to restore their health, but also make these members wealthy. Because of this dual effect, FKC's motto for its members has become: "Health & Wealth"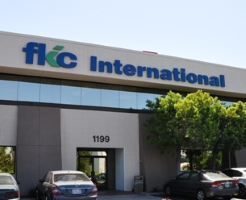 USA Headquarter
1199 Fairway Dr. Suite 200 City of Industry, CA 91789 U.S.A.
TEL: 909-869-9000 | FAX:909-869-9191
Philippine Headquarter
Suite 2805, Discovery Center, 25 Asian Development Bank (ADB) Avenue, Ortigas Center, Pasig City, Philippines 1600 (across Podium Mall)
TEL:(632) 570 7458
The company has been globally expanding (40+ countries and growing) since 2004. Because of its strong leadership, it has achieved 600% growth since the first year. Due to its outstanding performance, it has been a BBB Accredited Business since 2004.
Our management team and advisors are the soul of FKC. We have assembled a group of experts from around the world in the fields of: Management, Sales, Education and Information Systems. Everyone in our FKC family brings their own unique experience and personality to the company, sharing in one common belief: The way to success is in helping others succeed along the way.
For more information about the company, visit the main website.
About Us
We are members of FKCN Philippines. We have experienced the goodness of the products first-hand and we would like to share it to others.
We provide FKC Natural Food Supplement to everyone. Just click the FKC Store link here or on top/bottom of the page and you will be redirected to the country selection page. Choose the country you wish to ship your order then you will see the product page.
There are several guides like the How To Take FKC Natural Food Supplements page where we have recommendations on what you might want to buy to target specific needs for your body. If your country is not listed on the FKC store, don't hesitate to contact us at sales@buyfkc.com for inquiries on how or if we can ship you this product if you buy directly from us.
Buy now or even better - join us and be rewarded!
Thank you.
http://www.buyfkc.com