Weight Loss & Diet Supplement
Looking Forward to the 'New You'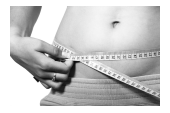 Even though you may feel you have not yet started with your weight-loss efforts, you have in fact already taken the biggest step – you've made a commitment to make a change!
Losing weight, shedding excess body fat, becoming more active, eating more nutritious meals and becoming healthier, all take effort . But it's a commitment we all simply have to make, and it's a commitment we should encourage all our family, friends and colleagues to make too . To get the most out of every day we all need to be healthy and at our optimum weight.
Making such a commitment is not easy though, that's why so many people search for the 'magic diet pill', or the ultimate fat- burning work-out, or undergo drastic surgery in search of the quick fix to weight-loss and health . Unfortunately there really is no such thing . Losing weight and becoming healthier takes commitment to many different aspects of our lifestyle and takes a commitment of time in order to ensure lasting success.
Slender Fusion
That's where Slender Fusion comes in . We have recognized and acknowledged the fact that it takes a comprehensive approach to get the success we are all searching for . And to ensure that we maintain that success for ever, takes further commitment . Our answer is not to offer a quick-fix but to offer a comprehensive solution that we know will work for you.
But dealing with the complexities of all the nutritional and lifestyle aspects is where Slender Fusion really excels . For any program to be successful it has to be easy to follow . Your commitment is to follow the simple daily regimen while all the complexities of nutritional science are all worked out for you!
So as you embark on your journey to the 'New You', simply commit to your new daily regimen and have fun . The results you have been looking for will soon be here .
Everything You Need for Success
Slender Fusion is literally a fusion of the very best weight loss methods, using superior ingredients, presented in the most synergistic formulations, all manufactured to the highest quality standards.
The program doesn't just focus on one approach to dieting but covers multiple aspects to give you the best possibility of success. The program is based on our 24 Success Principles, each one encompassing a key element of nutritional science. You will find these principles referenced throughout this book- let with this symbol. 1 You can read more about each one in your Success Principles booklet.
This comprehensive program literally includes everything you need to help you reach your weight-loss goals. The beauty of this all-encompassing program though is the fact that it is extremely easy to follow. A successful program needs com- mitment, and with the unique strips of specially sequenced supplements for each day, Slender Fusion has taken out all the guesswork to help you stay focused on your goal.
Everything You Need for Success
In the US, 80% of overweight people who manage to slim down after following a diet program gain some or all of the weight back within one year . 65% of people gain all their weight back within three years . Shocking facts!
Slender Fusion's unique Resist phase is specifically designed to help you avoid the dreaded yo-yo dieting syndrome. Once you have reached your weight-loss goal, your body takes time to adjust to the 'new you'; it has a natural propensity to return to the 'old you' before you started a diet . To help you prevent this process, Slender Fusion fuels your body with good calories and good nutrition, and encourages your body to keep a higher metabolism and gradually shift it to a higher basal metabolic rate, permanently . With Slender Fusion the 'new you' will be here to stay!