Women's Specific Health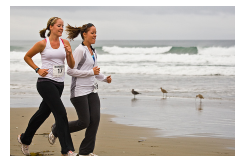 Men and women have different needs to perform their daily functions. However, women have other special functions that are only suited to them such as pregnancy and giving birth. These special conditions requires special nourishment especially nowadays where we live in polluted earth.
Also, women are more prone in some kinds of health conditions due to their body's unique composition. For example, women are two-to-three times more likely to suffer from depression, osteoporosis, HIVs/STDs than men. Add to it the different pain conditions that women has to undergo in her lifetime such as menstrual cramps and birth.
In order to combat these difficulties, it is important for the women to receive proper nutrition as required by their body's needs.
How To Take FKC Food Supplements?
Step 1. Check your health condition against the "Target Customers" column.
IMPORTANT! If you are unsure of your current condition, please consult with your doctor.
Step 2. Purchase the FKC package that's right for you by choosing from the list under the "Purchase Guide" column. You will receive something similar to the sample product package section below.
Step 3. Take the food supplements according to the "Taking Methods"
Sample FKC Package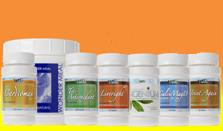 Essential Package (1025B)
Contains: JointAgain(1) Tri-Antioxidant(1) WonderMeal(1) Liveright(1) CalciMagD(1) Cardiomax(1) Ingenium(1)
Target Customers
Taking Methods
Purchase Guide
Prostatitis, Hypertrophy Of The Prostate

Tri-Antioxidant: 1 tablet, 3 times/day, 2 times/day after improvement,

Liveright: 1 tablet, 2 times/day, Ingenium: 2 tablets/day

Complementary products: Regenesis: 1 tablet, 3 times/day

#1036
#1022
Climacteric Period

Tri-Antioxidant: 1 tablet, 2-3 times/day (before 3:00 p.m.), WonderMeal: 1 spoon, 1-2 times/day, Cardiomax: 1 tablet, 2-3 times/day, CalciMagD: 3-4 tablets/day, Ingenium: 2 tablets/day, For people who suffer from poor sleep: Relactein: 2 tablets, Liveright: 2 tablets, one hour before sleep

#1001B
#1025B
#1016
#1018
#1019
#1006
Menoxenia, Premenstrual Syndrome

Main products: Tri-Antioxidant: 1 tablet, 2 times/day, WonderMeal: 1 spoon, 1 time/day

Complementary products: Ingenium: 2 tablets/day, other products can be chosen according to disease condition.

#1001B
#1006
Myoma of Uterus

Main products: Tri-Antioxidant: 1 tablet, 2-3 times/day, Liveright: 1 tablet, 2-3 times/day

Complementary products: CalciMagD: 2 tablets/day, Ingenium: 2 tablets/day

#1036
After The Surgery of Fibroadenoma of Breast (suggest surgery as soon, canceration is possible)

Tri-Antioxidant: 1 tablet, 2-3 times/day, Liveright: 1 tablet, 2 times/day, Ingenium: 2 tablets/day

#1036
Infertility, Sexual Debility

Tri-Antioxidant: 1 tablet, 2-3times/day, Liveright: 1 tablet, 2 times/day, Ingenium: 2 tablets/day

#1036
Hyperplasia of Lobule of Mammary Gland

Tri-Antioxidant: 1 tablet, 2 times/day, Liveright: 1 tablet, 2 times/day, WonderMeal: 1 spoon, 1 time/day, Ingenium: 2 tablets/day

#1006
#1036
Vaginitis, Cervical Erosion

For internal use:Tri-Antioxidant: 1 tablet, 2 times/day, Liveright: 1 tablet, 2 times/day, Regenesis: 2 tablets, 1-2 times/day

For external use:dip the powder of Regenesis capsule and by finger and put into vagina(or by other method), 2 times/week for 3 weeks, then reduce to 1 time/week or once a month

#1004
#1026
#1036
After Breast Cancer Surgery

Main products: Tri-Antioxidant: 2 tablets, 2 times/day (6 tablet/day during chemotherapy ), reduce the amount to 1 tablet, 2-3 times/day if the condition is stable and there is no relapse half a year after the surgery, Liveright: 1 tablet 3 times/day, Ingenium: 2 tablets/day

Complementary product: WonderMeal: 1 spoon, 1-2 times/day after surgery

#1004
#1006
#1036