Product Testimonies
Here are some testimonials by people that have used FKC Natural Food Supplements and experienced great results and improvement in their current condition. If you have more success stories that you want to share with us, you can email us at testimonial@buyfkc.com
---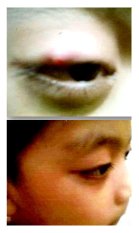 Eyelid Infection
Arvin Roy B. Sioson, 8 years old
Roy used to have an condition wherein his eyelid is always infected. His grandmother, Corazon Bianzon helped Roy's parents in taking care of him including taking him to hospitals for examination. Erlinda Robiso introduced FKC products to her and she tried it for her grandson after learning it could be caused by an increased pathogen in Roy's body. Then, after one week of use, Roy's eyelid swelling is gone.
Roy used Regenesis and now is taking Kids' Vita to boost his immune system.
---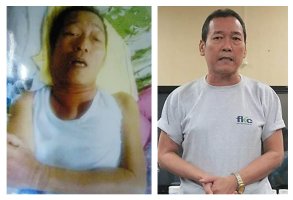 Bone Cancer
Dr. Ed Villaroman
He was bedridden for seven (7) months due to the cancer of the bone. After taking FKC products (Tri-Antioxidant, Liveright, Joint Again) for 10 days, he was able to sit at his bedside. After 10 weeks, he was able to stand up.
Watch his video on YouTube
---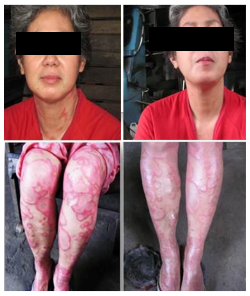 Psoriasis
Tet of Q.C.
Psoriasis is an autoimmune disease that appears on the skin. It occurs when the immune system mistakes the skin cells as a pathogen. Psoriasis is non-contagious but it has been linked to an increased risk of stroke.
Tet learned about FKC products in April 2012 from Mr. Constante Tapuro. After taking synergistic combination of Tri-Antioxidant, Liveright, Regenesis and Ingenium for a month, her skin started improving.
The images on the left side were taken April and May of 2012. It shows less blotches on her skin, neck and legs.
---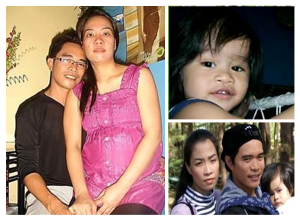 Infertility
Childless for 10 years
This couple has been wanting a child of their own but was not successful in their first 10 years. They were introduced to FKC products and after two (2) months of use, Baby Jao was conceived.
They used Cardiomax, Liveright, Ingenium, and Tri-Antioxidant.
---
Third Degree Burn
Jay Agsalud
Jay suffered from a third degree burn on his leg. Third degree burns usually take months to heal. But for Jay, it took only two weeks with FKC products.
Main Product Used: Joint Again, Liveright, and Tri-Antioxidant.
Dr Noel or Doc Novel from radio stations and GMA/ABS-CBN
He had hypertension for 28 years, tried hypertension drugs but said it harms his liver.
Then he also tried herbal products, but it didn't do as well as FKC Products when he found out about it, his blood pressure changed from 180/90 to 120/80.
Atty. Zen Regino in Victoria, Laguna
She had a misaligned spine, and doing treatment 8 times a month for 3 years. She was still doing treatments from 2004 - 2010 once a week, which she was diagnosed with TMJ and severe gout. She started taking FKC Package 1025B, and for a month the pain has lessen and for 3 months the pain was gone.
Dr Eddy Villaroman, Dentist
He had cancer like symptoms because of relatives died and diagnosed with cancer so he just never went to doctor for it. So he just gave up and was 7 months bedridden. He was just using pain reliever for the pain. He started taking fkc food supplements and then in 10 days he was able to sit on his bed on his own, and after 2 weeks he can stand on his own. He is now able to walk.
More Testimonies
"My sister's son is 12 years old. She bought him one set of the Kids Vita Startup Kit and Tri-Antioxidant. She asked him to take 1 Tri-Antioxidant capsule and 2 tablets Kids Vita (fruit) and Kids Vita (vegetable). He has been taking them for almost a month. He has grown taller quite bit."
"i am sunil as nursing officer of genaral hospital in srilanka.my best friend who mr tyron had compound fracture his leg with both tibia and fibiula bones with large contaminated open wound also.he started Calcimag d and Wondermeal.after one weeks time that bones were done internal fixation.2nd weeks time his wound was done skin graffting.one of patient who same injury still awaitng for skin grafting and not yet growth his bone. FKC products helped to my friend to wound healing,cover of daily requirement of nutritions,rapidly growth of fractured bones.he is healthy and physicaly fit now same before due to FKC. he is still using FKC.thanks FKC"